There are dramatic variances in skill as you go from school to school when looking at collegiate esports. Some schools have to hold tryouts to cull the excellent players from average. Others have coordinators literally begging for anyone with even minor experience to fill out their rosters. For the teams that filter to the bottom of the standings, they have to ask themselves what they are here for. Are they here to win? Are they here because they love the game and want to experience what it's like to play the best? Or do they not really know why they are doing it and just decided to give it a go? A lot of the teams that fall apart and quit are the ones where the players had false expectations for what their season would look like. For the ones that stick due to passion and determination, every match is a chance to validate themselves and prove they belong. This often leads to the most exciting and tense matches actually occurring in the lower ranks, and that's exactly what happened this week.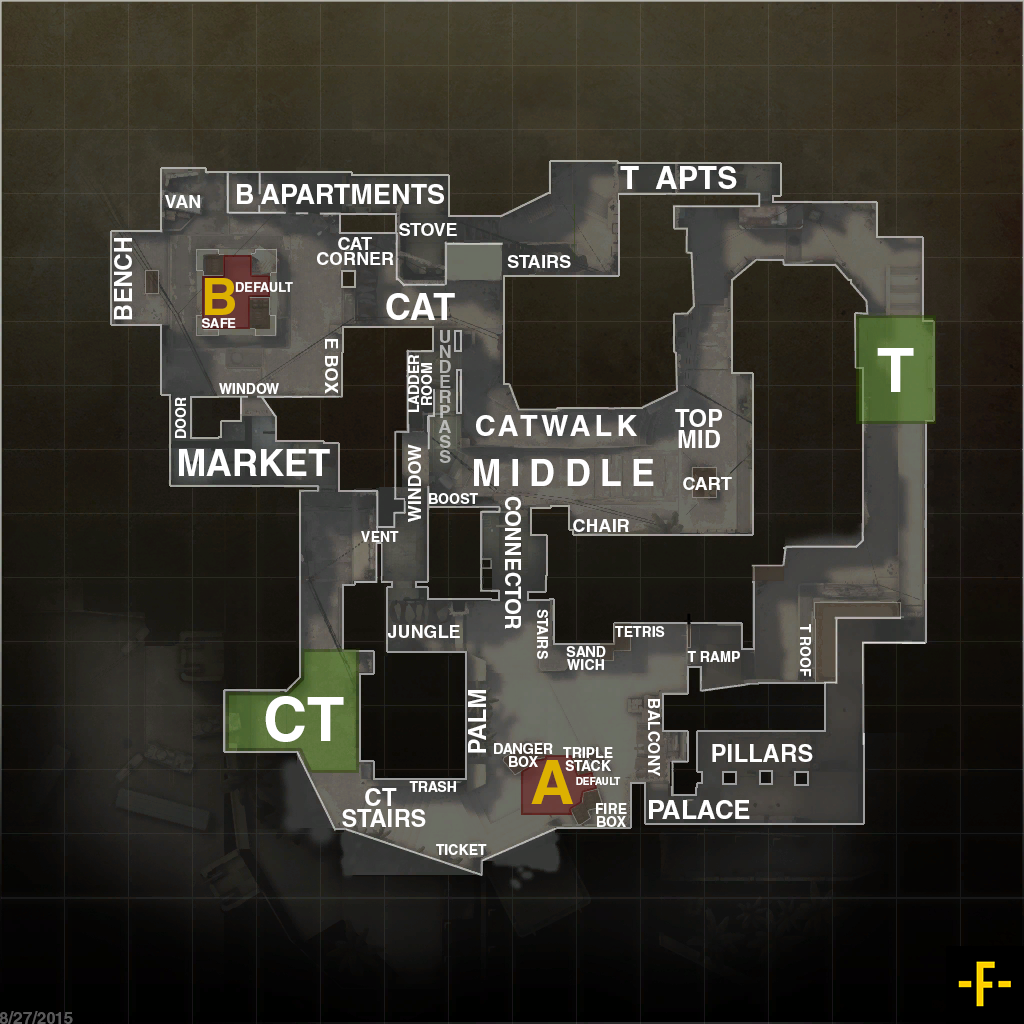 CS:GO Mirage Map Week 5
First up: an absolute dogfight between 0-5 Georgia Southern Blue and 2-3 Louisiana State University. This was as back and forth as it gets. GSU took the first 5 rounds of the match and were likely starting to feel their confidence soar, but then the longest streak of the match came as LSU pulled out 7 straight rounds to put GSU on the back foot. After the half, GSU was able to put up another respectable 5 round streak, but the back and forth action proved too much for the squad and their first win of the season slipped out of their hands in a 14-16 finish. This was also an interesting match because while GSU managed to keep their team at relatively similar k/d's, LSU had one very prominent carry. With a 40-16 stat line, clack (the team's captain), was the only player to go positive and just barely managed e to pull the team through a hard-fought war.
Moving away from the bottom of the standings, San Jose State University improved to 4-0 as they handed University of Arizona their first loss of the season. You would expect this one to be a bit of a bruiser, but SJSU cruised through with a relatively smooth 16-6 scoreline. Corbin-hax- was the only player from the Arizona Wildcats to keep an even k/d, and he did so while maintaining the highest accuracy of the match. I'm not one for accusations, but I think a name change may be in order to reduce suspicion.
For a closer match between established top teams, North 2 had a solid fight between Ryerson University and Carleton University. Ryerson wasn't too worried about losing their perfect record, but Carleton certainly gave the team a better challenge than last week's 16-1 stomp against McMaster. The first half was looking promising for Carleton as they went into round 11 at an even 5-5, but things fell apart after 4 successful CT defenses in a row. This group has a lot of killers and Ryerson's continued blemish-free record is looking increasingly admirable.
Division 2 brought us our second bloodbath from the bottom as Miami University broke past .500 against the now 1-4 University of Georgia B-team. The match ended 16-13 and was looking like it was anyone's match until MU put together 5 straight rounds to close out the game. It was a brutal way to close out what was an incredibly close matchup. An interesting footnote comes from the player with the lowest efficiency of the game. Kybrid managed to obtain a 5.7 EFF but only a -4 k/d. Obviously, Kybrid just wanted to hide away from the absolute warzone. My friends, shell shock is real.
Next week, we head into the Inferno to see if the fires can purge more 0's from the loss column. We still have 14 unbeaten teams and a whole lot of questions surrounding how good some of these squads are. The only way to find out is to continue to fan the flames of competition. From the bottom to the top, CS:GO is a thrill to watch.