Today, there are more options for collegiate players than ever before. We've seen an increase of available scholarships for those wanting to pursue esports while in college, which made this past season the most exciting we've seen thus far. In addition, academy teams have been added for every professional team resulting in an off season that's sure to cause waves in the collegiate scene.
Haitham "Haitham" Algbory, Mathew "xSojin" Alexander, and Juan "JayJ" Guibert. Two of them are fresh from their stints in college, finding their path beyond collegiate and walking it with purpose. Another has already started down his path, but where it leads looks quite nice, given the news over the last week, and that's worth celebrating. Let's take a look at the beginnings of all three and see what created the path for them to walk and where it's going.
Haitham "Haitham" Algbory
If there were a person in esports with what seems to be humble roots, it'd be Algbory. He doesn't have the twitter clout that some have, nor has he tried to bring attention to himself to garner any of it. The same can be said for his team, Miami University of Ohio.
Algbory joined the Miami University Esports Club two years ago, becoming their captain for the 2016-2017 season. It only took one year for him to go a little further, as schools started to recruit varsity teams to compete in Riot's College League of Legends tournament. Miami needed an analyst, and Algbory stepped up to the plate.
It's during this pivotal time that he found the experience needed to start forging his path beyond collegiate. He worked overtime, not only being analyst for Miami University, but also their on-site coach. He entered his team into every tournament he could find, and while they didn't bring back any trophies, Algbory was able to hone his skills to prep for the future.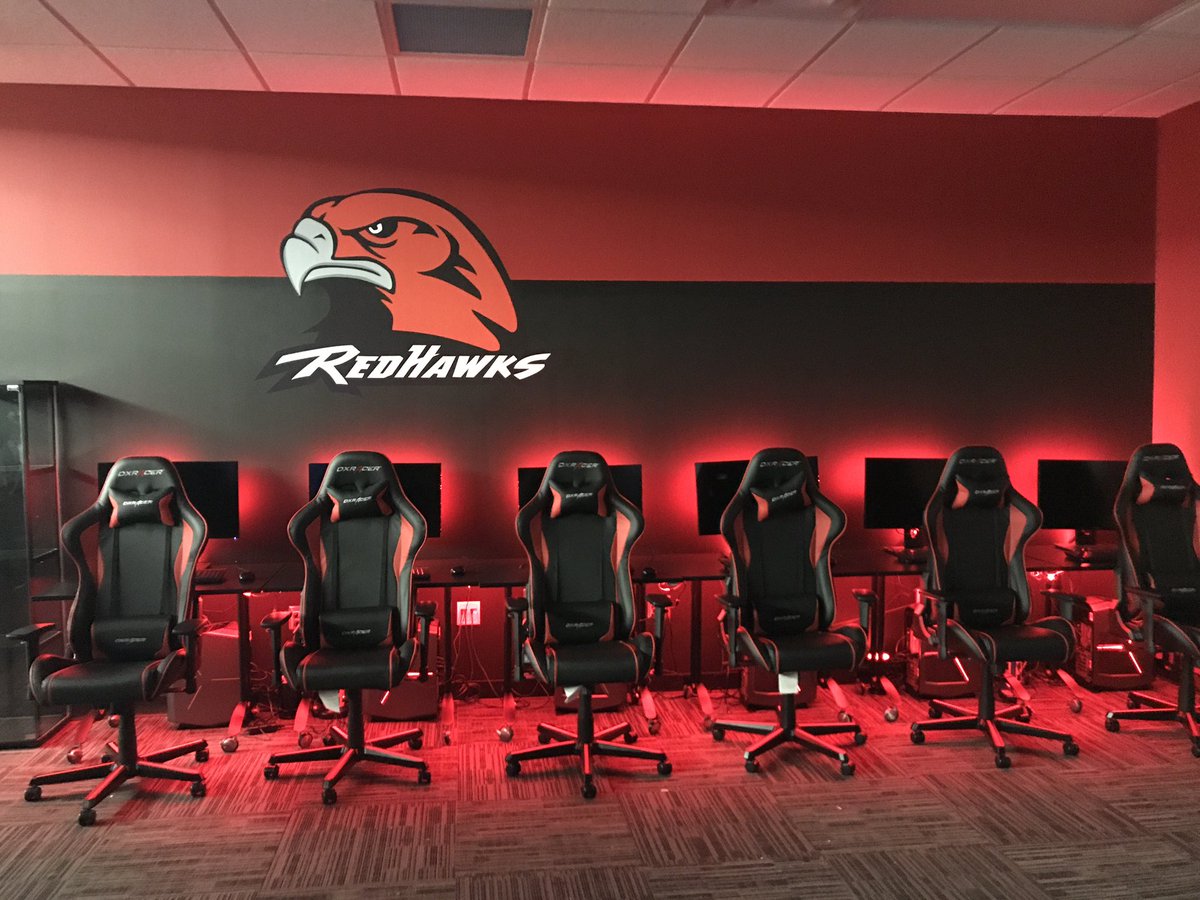 Haitham Algbory played, did analysis, and coached Redhawks Esports for two years before getting the call from Team SoloMid - Image Source: Miami University Esports Twitter
That future is with Team SoloMid, the most decorated team in North America, as on June 25th, 2018, Algbory made the announcement on his Twitter that he'd be heading up their analyst position. I caught up with him to get his feelings on the matter:
"I'm really excited to be part of TSM. Working with such talented players and staff at the highest level is something special, and I'm beyond grateful for the opportunity."
Last split, TSM missed out on the finals, making it the first time we've seen an NALCS split without them in the finals. Major changes needed to be made to the support staff of TSM in order to get them back on top. In addition to adding Algbory as analyst, they moved Ham "Lustboy" Jang-sik, their previous analyst, to the role of coach. The moves seem to be working, as TSM just came off a 2-0 weekend, setting their record at 4-2 at the time of this writing.
Mathew "xSojin" Alexander
It's hard telling whether Maryville would have gained their height of power without Mathew Alexander behind the scenes. The individual players of MU are without a doubt great. They had already had a CSL championship under their belt and were competing against the best teams collegiate had to offer, but when Mat joined, something clicked and it took them to the next level.
After Alexander joined during the 2016-2017 season of what was then known as ULoL, MU went from a top tier team to THE top team. They wreaked havoc in Riot's collegiate tournament, taking the championship and putting MU on the map. The following summer, they were apart of the International College Cup in Wuhan, China. Though they fell in the semi finals against fellow ULoL finalist University of Toronto, Alexander took on the world and gained invaluable experience.
Mathew "xSojin" Alexander was hired to coach Counter Logic Gaming's Academy team in May, 2018 - Image Source: CLG Twitter
The 2017-2018 season would see him back in the coaching position, but this time handling one of the most turbulent rosters we've seen, with players being subbed in and positions being switched, resulting in at least three iterations of the Saints this year. Through it all, Sojin would guide them to another championship at this year's Midwest Campus Clash, and I think that speaks volumes.
The path ahead looks bright for Mathew "xSojin" Alexander, as on May 23rd, 2018 he was announced as the academy coach for Counter Logic Gaming. They didn't make the playoffs last split, coming up just short with a record of 10-8. At the time of this writing, they are 5-2 under the coaching of Alexander with a good shot of making playoffs.
Juan "JayJ" Guibert
JayJ has already moved on from collegiate. He was apart of University of Toronto during the 2016-2017 season, making it to the finals of both the uLoL championships at Riot Studios and the ICC championship in Wuhan, China. Not stopping there, UoT ended up winning the LICC All-Stars event later on in Taiwan, solidifying them as the best team in the world. Guibert was drafted up to FlyQuest academy along with fellow members Invert and Erry shortly after their international exposure.
Juan Guibert, also known as "JayJ," and the University of Toronto made waves internationally in 2017, when they won the LICC All-Stars tournament in Taiwan - Image Source: JayJ's Twitter
For his first year beyond collegiate, Guibert has had an amazing run. His first split on academy saw him coming in third and advancing to the playoffs where he won the Academy championship against Echo Fox. That was just the start, as Guibert has shown that he can also be marketable on the caster and analyst desk as well. He provided color for the BigTen playoff tournament, as well as a brief stint on the analyst desk for the College LoL championships.
It was announced on June 28th, 2018 by the general manager of FlyQuest, Nick Phan, that Guibert would be playing for the main roster. Whether or not this is a permanent move has yet to be seen. FlyQuest just came off a 2-0 weekend, their first 2-0 of the split. Things are looking good for the team with the University of Toronto alumni at the starting position.
The collegiate scene provides so many opportunities for players and coaches. There are more and more every year. Whether it's holding a team together, perfecting your craft behind the scenes, winning championships, or gaining international experience, it can all be obtained via the collegiate scene. The three listed here formed a life beyond college all the while still fulfilling their passion. Facing hardships, but still prevailing in the end, they stand as shining examples of what can be achieved with hard work and dedication.
I hope others look to them for guidance...for that beacon of hope when they're reflecting upon things during the off season and wishing they could have done something different. Sometimes we follow dirt paths, but it takes dirt to grow flowers. Keep walking, because before you know it, that path may be looking pretty good!
Who will be next rising up to the pro level? Are the college ranks ready to begin feeding the professional level? Let us know on Facebook and Twitter!
Joshua "Pheqes" Quest is a freelance League of Legends caster who works with CSL during the collegiate season. He loves his wife, wrestling, and esports...Not always in that order. Find him on Twitter!